Update🔈:
🚗The Ordinary: Rear window(100*52cm),Front window (51*46cm)
🚙High Elasticity: Width(min-max):35.50"-47.20";Height(min-max):21.65"-23.62"
❄Create A Comfortable Environment for You and Your Car🚗
🔥Protect yourself, your loved ones, and your car at high temperature in Hot Summers.
Our car window shades can help you block most of the UV light!☀
--100% covering the rear side window then provides maximum shading protection for you and your family, as well as lowering the temperature in the car & Anti-Mosquitoes, Insects.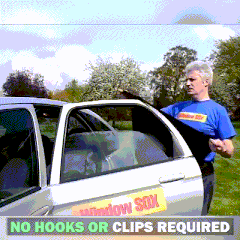 YOU NEED THEM!--Ultraviolet rays can cause serious harm to people's health:
* the immune function drops;
* deep harm to genetic factors;
* skin cancer, cataract incidence increased;
* and behind the hands and feet of the stain, cancer incidence increased...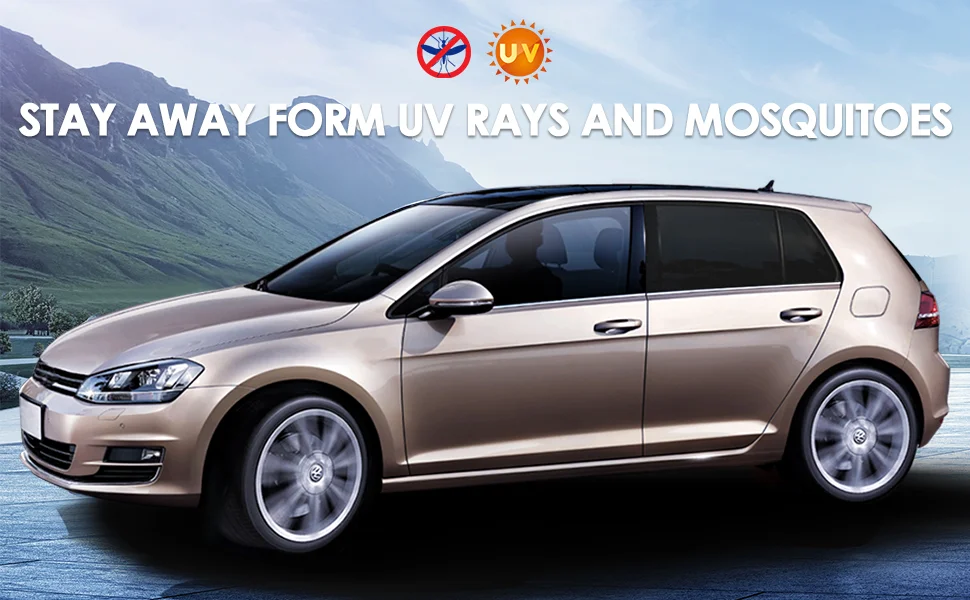 Double layer high quality stretchy polyester and high-density weaving provide a much better shading effect. Protect your baby from UV rays and sun glare. No sunburn, but cooler and more comfortable.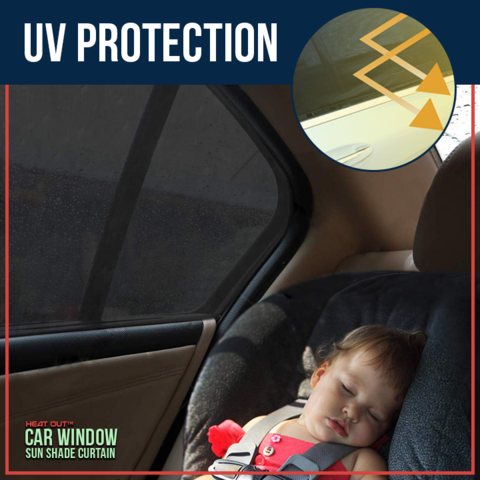 Protect Car Interior Your new car seat interior material also can be avoided by aging and fade.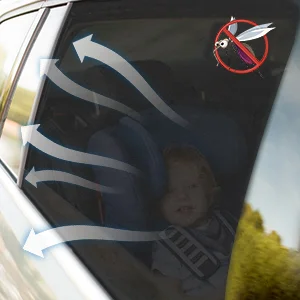 Enjoy Fresh Air
After installing the product, you can still raise or lower the Windows freely to allow fresh air to flow into your car.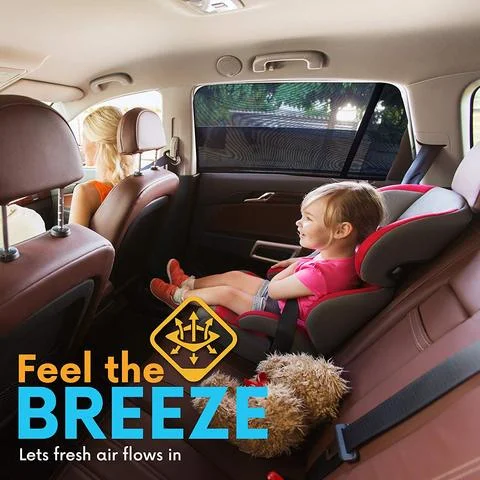 SPECIFICATIONS:
Material: Anti-UV Mesh Fabric
Size:Width(min-max):35.50"-47.20";Height(min-max):21.65"-23.62"
PACKAGE INCLUDES:
Front Window Set (1 pair)
Rear Window Set (1 pair)
Full 4-pcs Set (Front +Rear Window)