Not Only For You, Also For Your Dog
We've designed our pet seat different to others ours fits between the two front seats. right onto the center console/armrest. This ensures your pup is always by your side.
Cloud like padding inside the seat, your pup will be in heaven.
No longer worry about your pets anxiety in the car this is the perfect way to safely reduce its car anxiety. The seat is designed to securely fit in-between your centre console with durable adjustable straps. The seat fits most cars.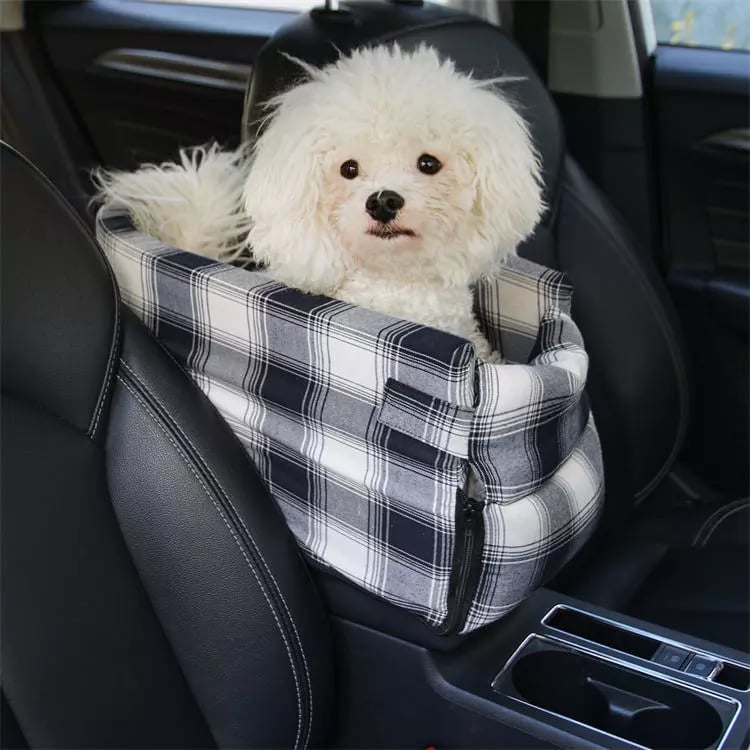 Dont worry about your little buddy jumping around with our built in leash
Oh and motion sickness? Gone, thanks to the unobstructed views the elevated surface provides.
DID YOU KNOW?
Around 40% of pets worldwide suffer from anxiety at some stage. Your pup needs to be close to you, especially in a car, as it's a totally different environment compared to a safe, familiar home.
Next time when travelling, have them safely carpool right next to you and let them feel more secure than ever before 🐶
SHIPPING
We would greatly appreciate your patience and understanding as we work to meet demand while ensuring that every piece meets our high-quality standards.