With cup sizes ranging from A all the way to F, G and H we're confident that Y-O-U will have no regrets. Remember back when you had a perkier chest? Time is not always kind to us ladies and that's where InvisiLift really comes into play. Aside from giving you invisible coverage, you can also "reclaim your perk" and adjust the amount of lift to your liking. It's time to say goodbye to sag and hello to your F-A-B-U-L-O-U-S self.
4. Reduce, Reuse…and keep reusing. Because that stickiness lasts wear after wear.
This isn't a one-time wear product. Don't believe us? InvisiLift is made with medical-grade adhesive that can be worn again and again. We've tested and retested countless times to design the best invisible strapless solution on the market and by golly, we're on to something because the reviews don't lie. Attending another hot summer wedding? No problem. Have an NYE plunging sequin number…this sticky bra stays put from hot to cold, from party to wedding, sweating, freezing and anything in between where you need some invisible coverage. How do you say…"chef's kiss". XO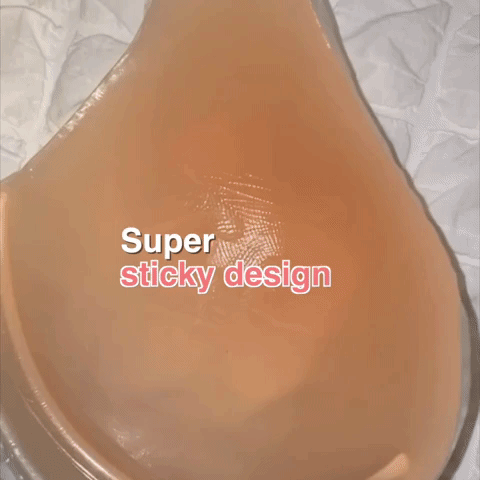 Ladies are ditching traditional bras and it's pretty clear that InvisiLift is the new fan favorite. Check this out…
The silicone inside is very easy to clean and durable to use, I'm surprised by the quality of this bra's material at this price. The bra's lift is very invisible though.
Great product bought for my daughter and myself. Works great especially for larger breasts, it's difficult to find something that supports.
ACTUALLY WORKS FOR LARGER BOOBS
I have been looking for backless bra options to wear with my wedding dress and everything has been coming up short when it comes to my size, 38DDD. I had pretty much decided it might come down to duck tape when I found this.
⭐️⭐️⭐️⭐️⭐️ Anonymous

Ready to see the amazing coverage of InvisiLift for yourself?