Main Features

✅Easy to tear apart by hand, you can also adjust the length by cutting it short, and cutting it as much as you want.


✅When you remove this tape from the wall, it will not leave any residue. Won't hurt your wall!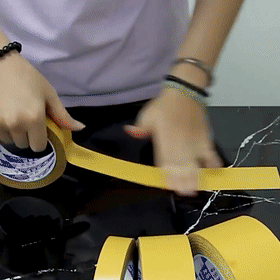 ✅The effect of this tape is not affected by the environment, it is highly sticky and durable.
✅Suitable for surface types: wood, plastic, glass, marble, etc.
✅Using gauze fiber as the base material, tough, tensile, and not easy to break, strong, and durable.
✅Main purpose: used for carpet edge banding, props pasting, wedding decorations, photo frames, home decorations, etc.