Industrial products don't excite you anymore? Let's add some human touch with this handcrafted Vintage Metal Microphone Robot Desk Lamp.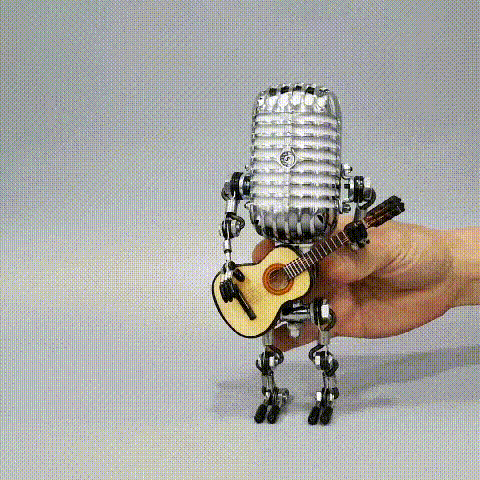 The joints of this lam can be freely controlled, allowing you to easily set the angle of the light and create different poses.
It's aesthetically pleasing, has a unique microphone robot that you can put on a table as a nice decoration and you can turn it on and forget about it for a long time because the light is filled with energy saving bulbs.
As the main material of metal, it is bound to become a long-term favorite item. The addition of alloy material will create a stunning old atmosphere.
💜

Completely unique gift, no other gift can compare!



• Size:Height: 6.69 inches Width: 3.15 inches Depth: 1.97 inches
PRODUCT INCLUDED
• 1 * Microphone robot(Get Free Guitar)

• 1 * Packing box