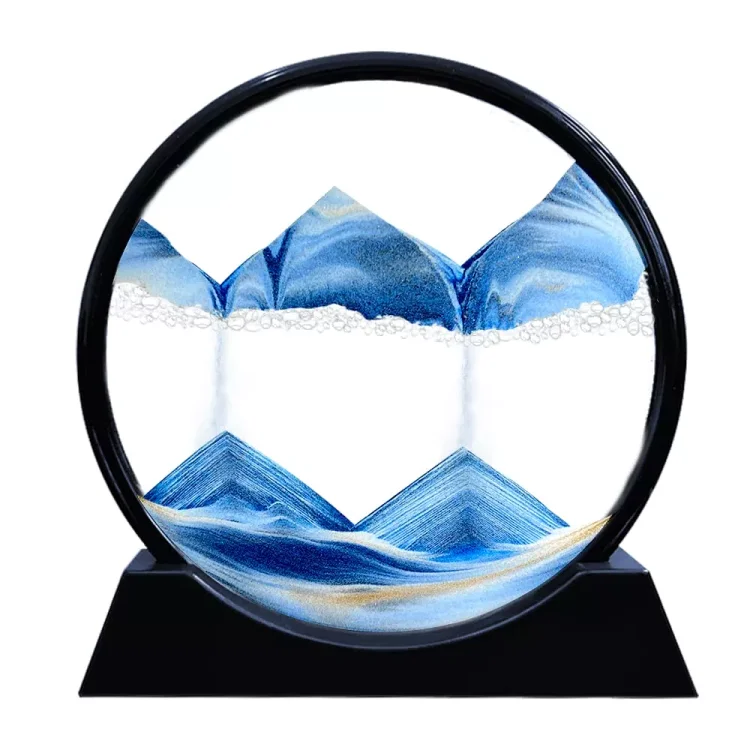 A world in a sand ⏳
This is a very beautiful quicksand art painting. The product presents a round appearance.It will produce different beautiful scenery with different placement and rotation✨.The circular design is different from others,not only modern,but also shows a calm and stable atmosphere different from others.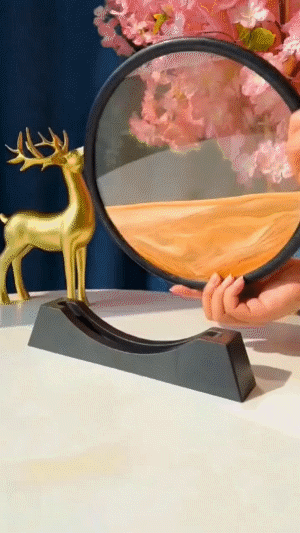 You can get a different scenery every time you turn the sand painting.
Watching the sand drop and drop to form a different picture makes the adults very relaxed and relieved.😄

At the same time,it can be used to relax children's eyes and cultivate👼.

The moving sand statue will form a new sand statue every time it turns🏰.

The good sand slowly rotates as if you can see the collision of the stars⭐.

the sun and the moon, the earth and time, which makes you very happy🌌.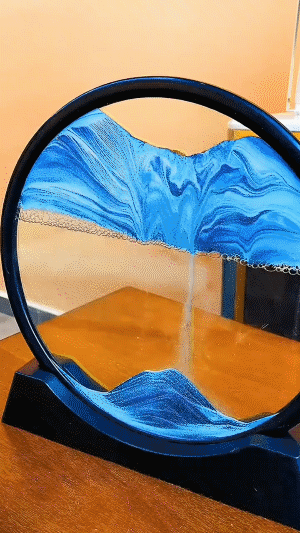 Children's toys
The sand flow slowly, thousands of different pictures are formed, which stimulate kid's curiosity.🤓
Relax eyes
When you are tired from work or study, watch the sand fall slowly, and relax your eyes.
Decorate room
Use it to decorate your room or bookshelf, it will beautiful and simple.
High Transparency Like A Mirror
Lead-free process, crystal clear, adding a different dynamic beauty
Fine Quicksand
360° rotatable, bright like stars and quicksand, adding three-dimensional color changes, making the flow of sand so fascinating
Very Beautiful Vision Sand Picture
Watching the flowing sand slowly form a landscape map, as if you are in the mountains, rivers, stars and sea.
Specifications:
Material: glass, acrylic, quicksand
Surface process: polishing
Size:
7 inch - 18x19x4cm
12 inch - 26x27x4.5cm
---
OPERATION AND MAINTENANCE OF QUICKSAND PAINTING
1. Quicksand art is the natural balance of water, sand and air. The air height is about 5mm, and the sand will reach a better flow rate.
Quicksand falls too slowly: draw out some air
Quicksand falls too fast: add some air
2. With the change of temperature and air pressure, it is sometimes necessary to adjust the air and water in the sand painting. (air conditioner in package)
There is a hole in the frame of each round sand painting to concentrate the air to the corner of any hole and wait for all the sand to move away.
Insert the air conditioner into the air hole to extract or add some air.
3. If many small bubbles in quicksand become especially large bubbles, a little water can be filled to supplement the evaporation of water.
Be sure to use pure or boiled cooling water
Select an air hole, wait until all the sand is removed, extract some air, and empty the air conditioner pipe.